Client Service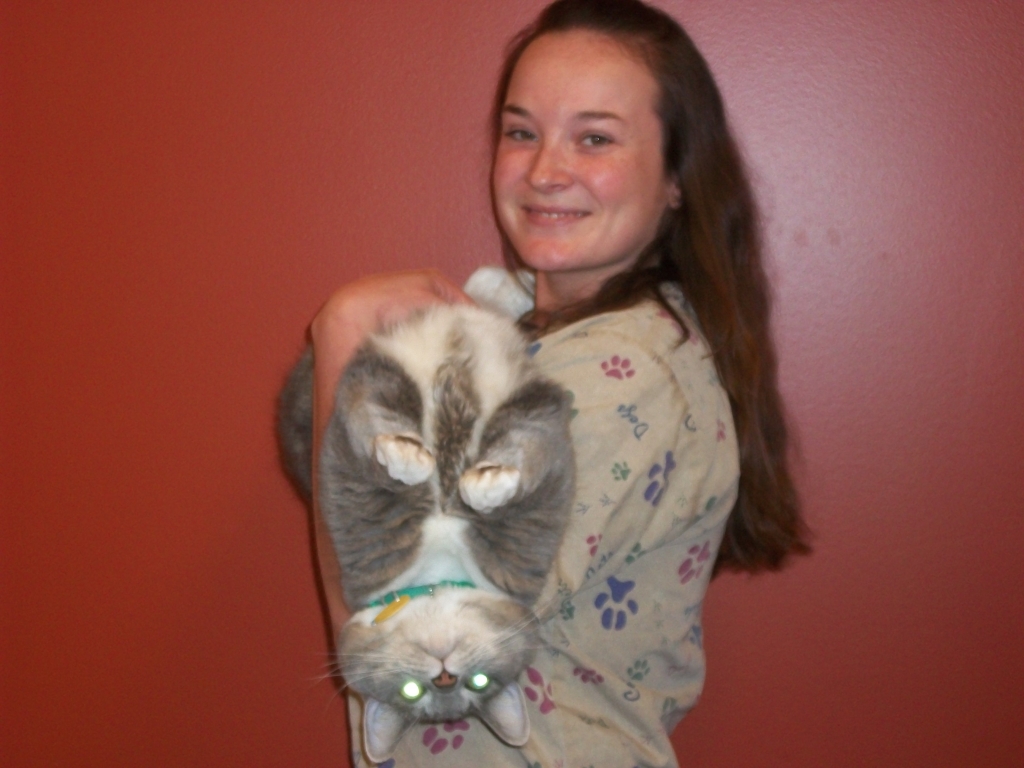 Courtney:
Courtney came to AMC in March 2006. She moved back to Indiana from Colorado, where she went to school until graduating in 2004. Courtney has 2 dogs - Kendra & Indy, and three big cats, Ivan, Tripp & Silver. She loves enjoying the outdoors with her dogs, music of all kinds, and the company of family and friends.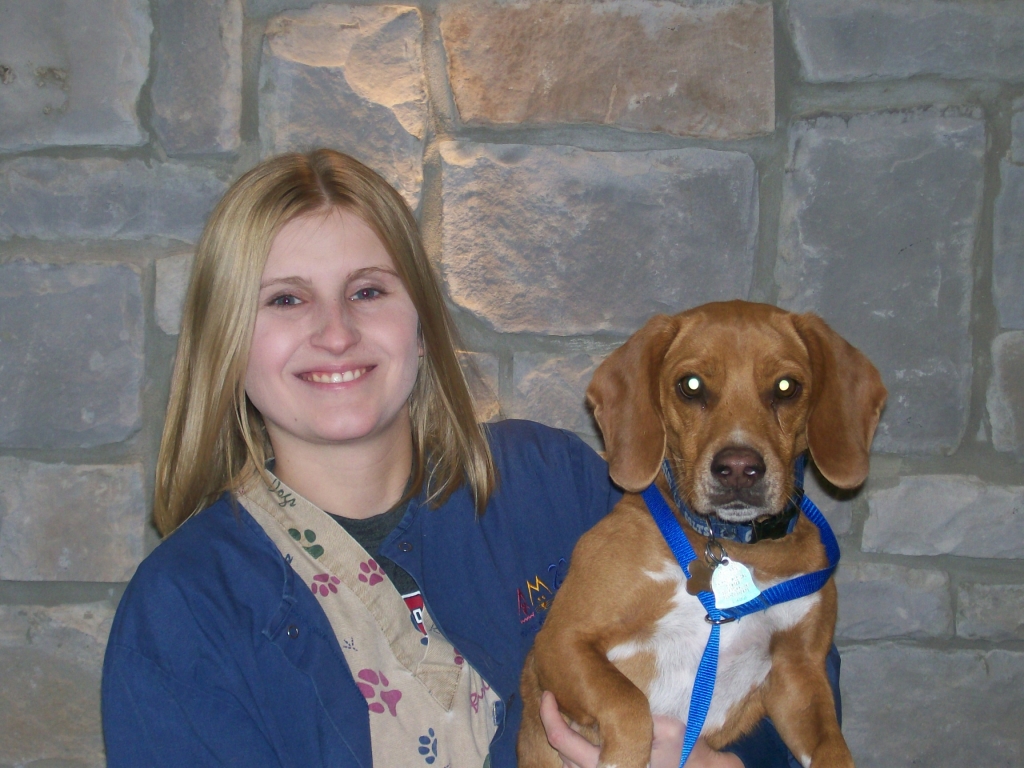 Kim:
Kim works for us in a variety of areas. She works primarily as a receptionist, but she also helps as a animal care assistant. Kim has worked here since March 2006. She graduated from Muncie Central in 2005. She has two small dogs, Bocephus and Boomer and two large dogs, Willy and Jake. She spends her spare time with her boyfriend and school where she is studying to become a medical assistant.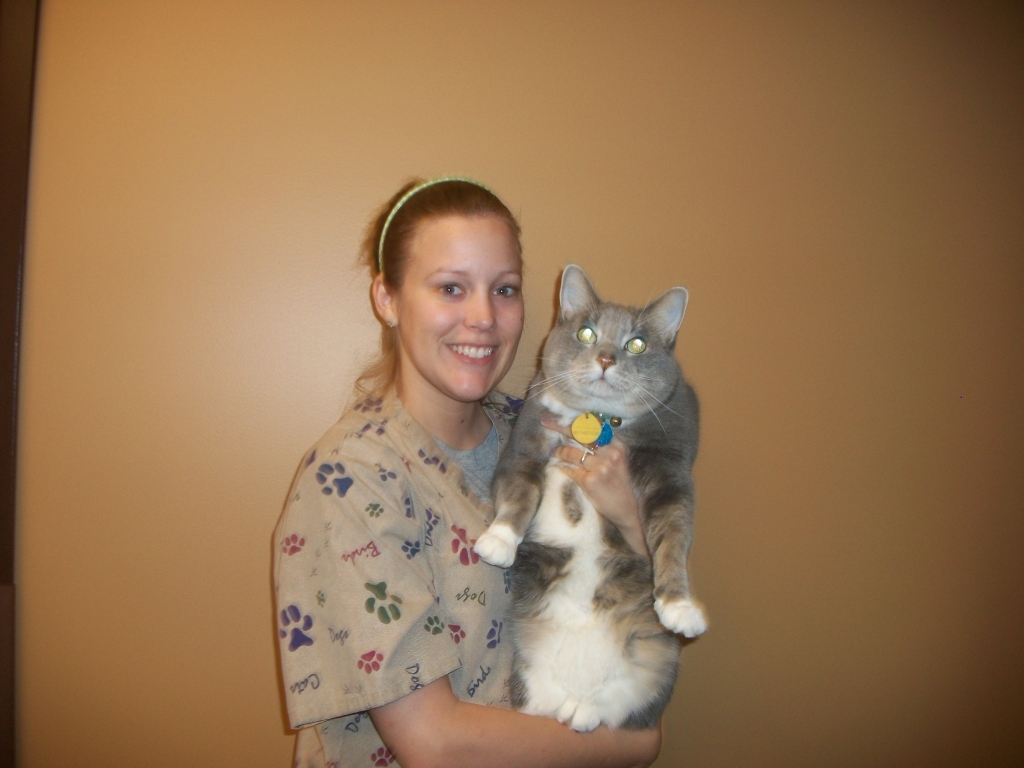 Sada:
Sada has been working with the doctors and boarding pets since 2009. She graduated from Yorktown High School in 2005 and graduated from Alexandria School of Scientific Therapeutics in 2006. She has three dogs named Mokey, Pepper, and Wiggles. She likes to spend her spare time with her friends and son, Mason.
Veterinary Technicians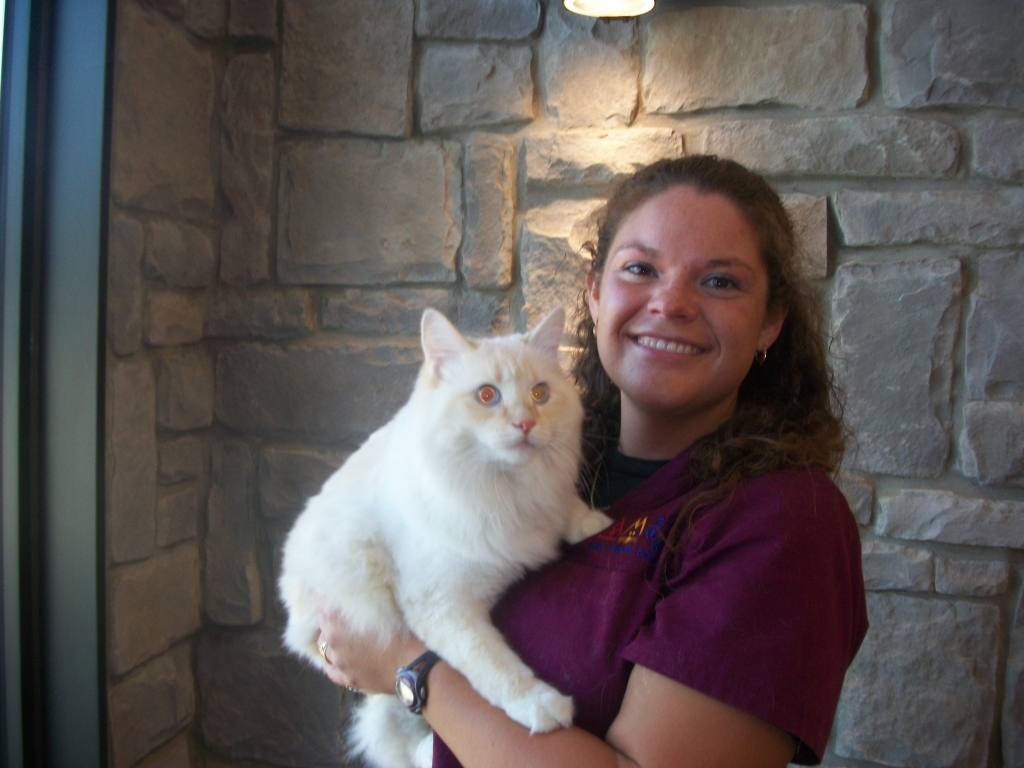 Amanda:
Amanda has been a veterinary technician here at AMC since 2003. She works alongside the doctors in the exam rooms and surgery. She loves to spend time with her daughter and husband and has tons of fun with her three dogs, Luna, Cosmo, and Astro. If you see her, be sure to ask her about her crazy cats, Nova, Fizban, and Oliver. They are always getting into trouble!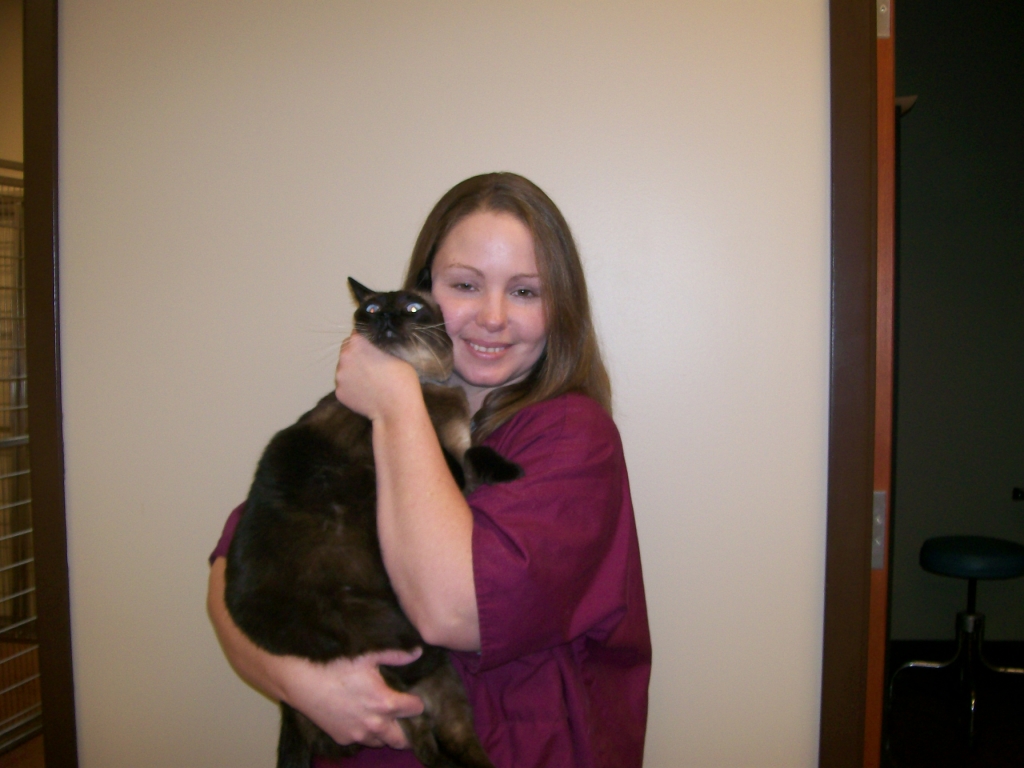 Jaclyn:
Jaclyn doubles as veterinary technician and groomer. She came to us in July 2004. She graduated from Muncie Southside and attended Ball State. At home, Jaclyn has a daughter, Nancy, and 2 dogs - Sadie & Boot scoot, and 4 cats - Motor, Corkie, Super Pete, & Chang. Jaclyn is also fostering an AFA kitty named Lopsy. She enjoys reading and helping out at her daughters school in her spare time.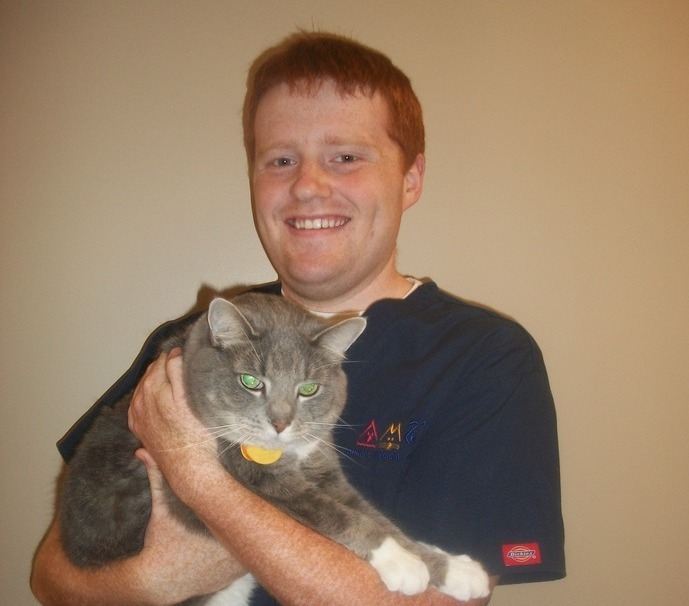 Ben:
Ben has been working as an veterinary assistant since May 2008. He graduated from Yorktown High School in 2009 and currently attends Indiana University. You might know his dad, Dr. Smith, and the rest of his family, mom - Linda, and brother and sister - Daniel and Ellie. Also at home are two dogs - Maggie & Harry, and 2 cats - Mollie & Smokey. Some of Ben's interests include reading, running, and technology.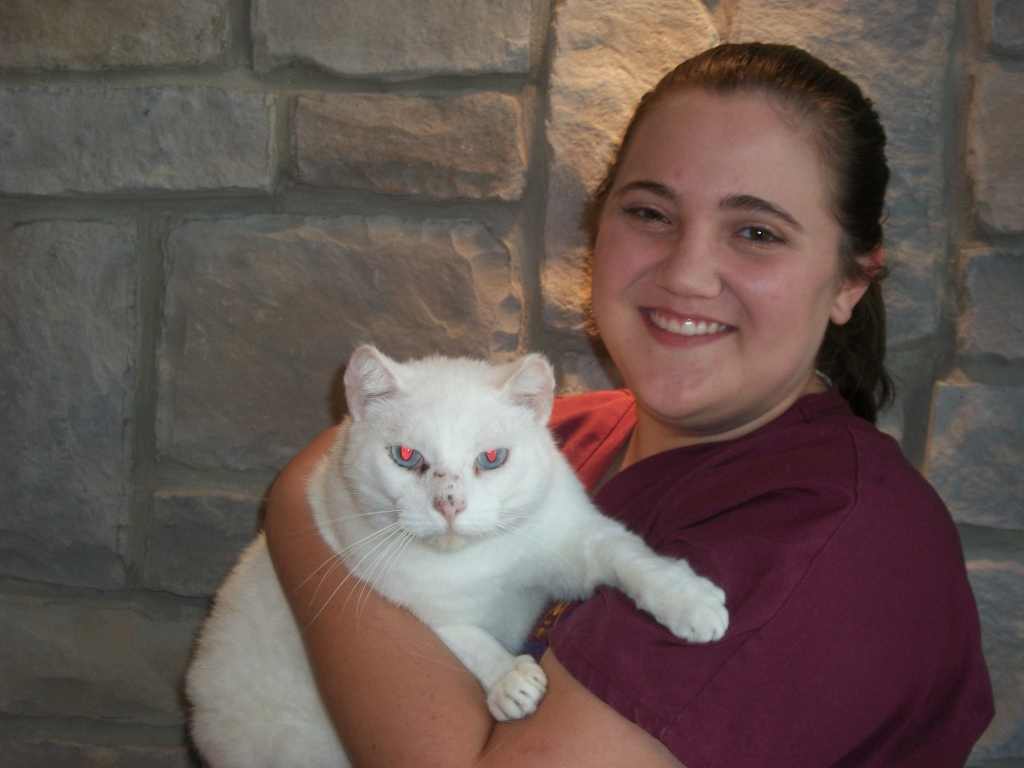 Brittany:
Brittany is an veterinary assistant. She came to us from Ohio in 2009. Brittany is currently in school studying to become a physical therapist. She loves watching the antics of her two cats, Casper and Rasta and her dog Ziggy. In her spare time she watches any football game she can find, and especially loves the Bengals.
Animal Care Technicians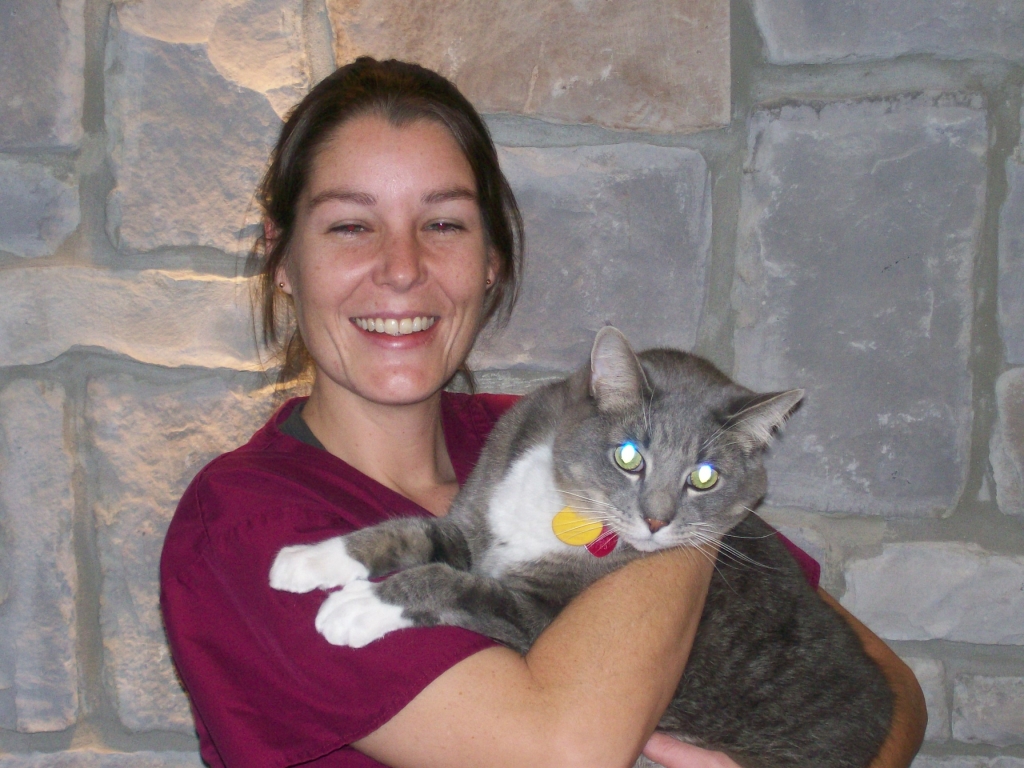 Mandi:
Mandi is one of our animal care assistants. She typically works at our annex location making sure all of our boarders are being pampered and spoiled. Mandi has been at AMC since September 2007. She is another of our Yorktown High School graduates. She has one son, Austin, at home. She likes to read and garden when she is not at work.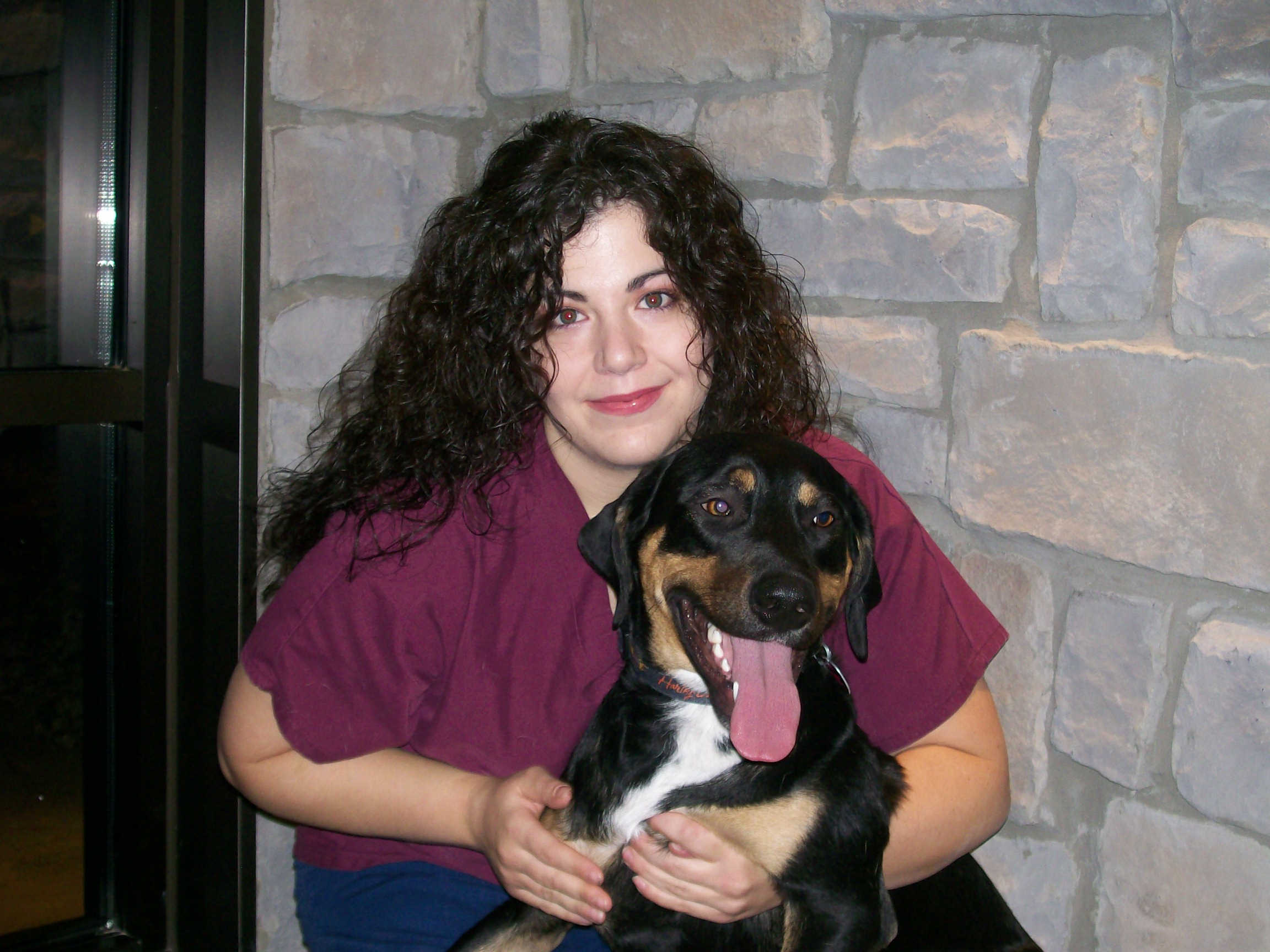 Stacey:
Stacey's bio coming soon...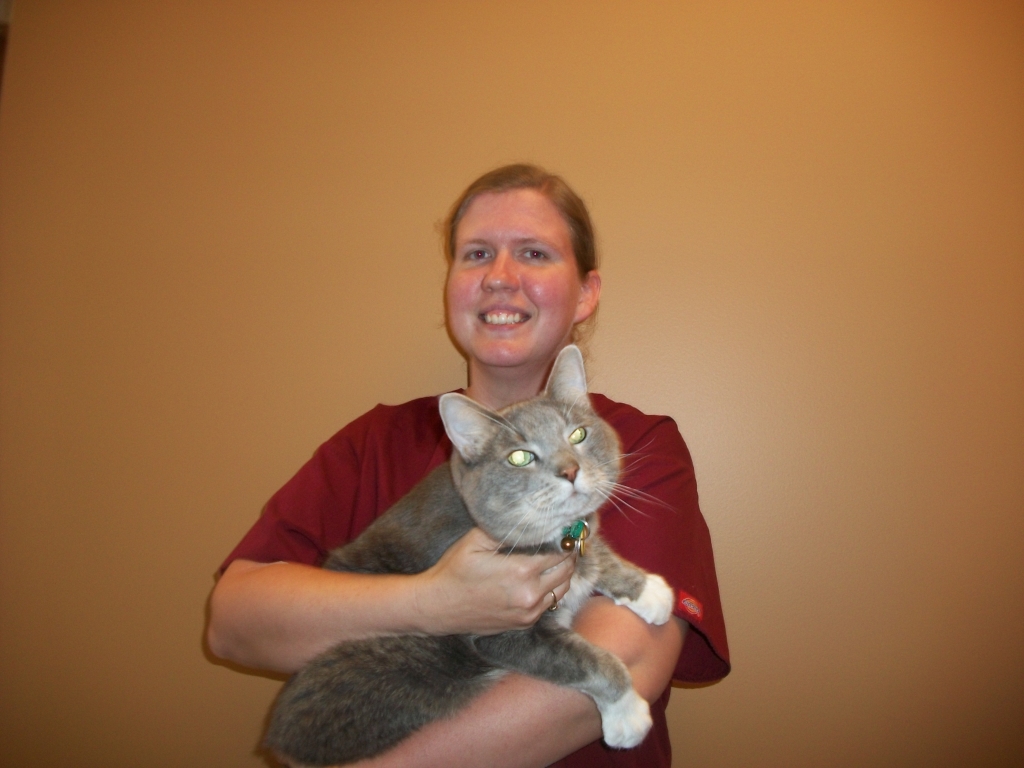 Mandy:
Mandy joined our staff in August 2009. She works at our annex location as an animal care technician. She enjoys making sure our boarders feel at home during their stay with us. Mandy lives in Muncie with her husband, Joe, and their two children, Joey and Gracie. Rounding out her family are her dogs, Shelbie and Molly.
Grooming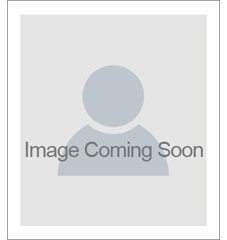 Shanna:
Shanna's bio coming soon...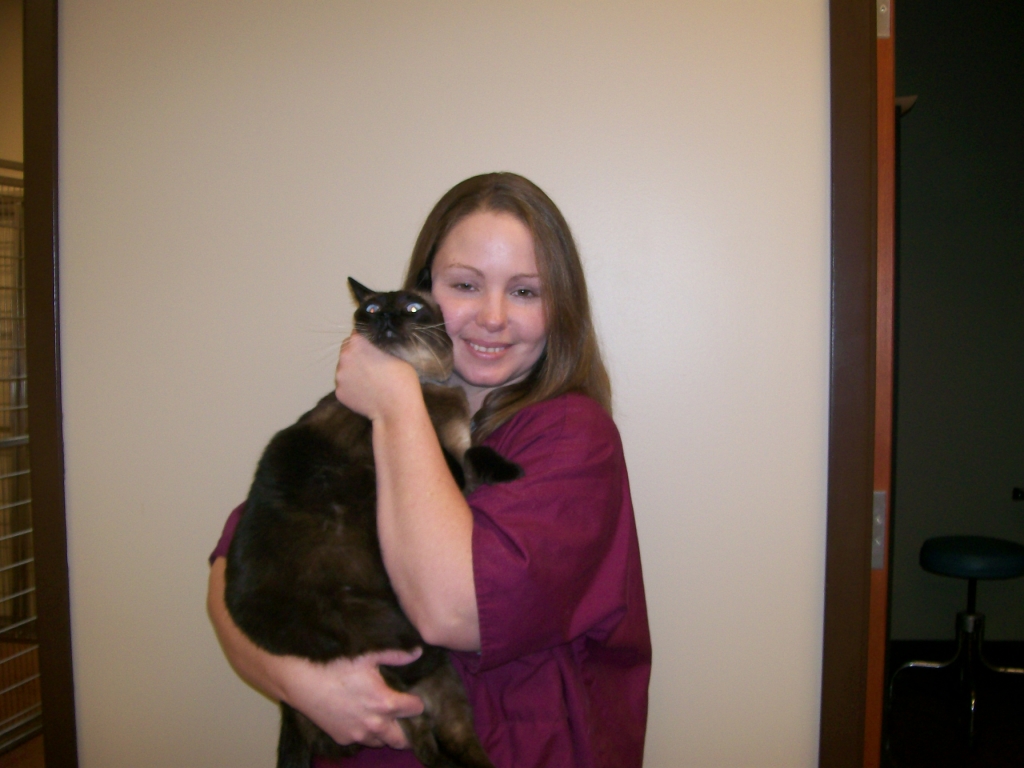 Jaclyn:
Jaclyn's bio is listed above under "Veterinary Technicians."
Clinic Pets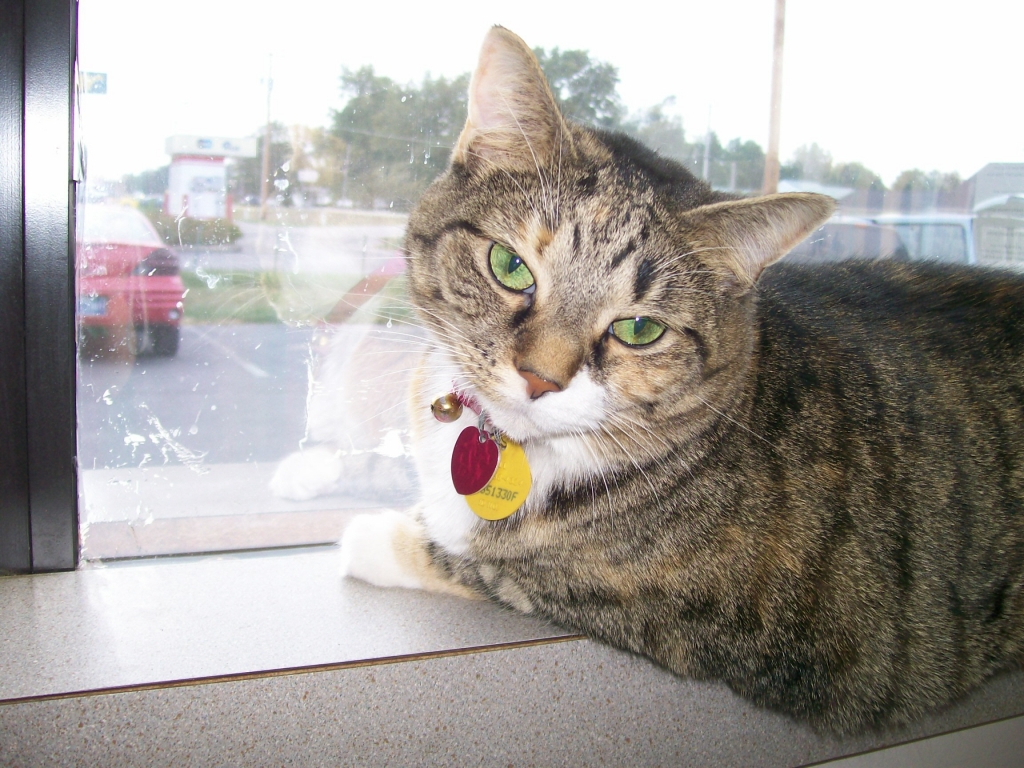 Lil' Linda:
Lil Linda is one of our clinic cats. She and Roger are littermates. They were born at our clinic in March 2003 and have lived here ever since. Linda's frequent napping place is on our credit card machine on our front counter! She can be quite finicky about her treats, but she always keeps Roger in line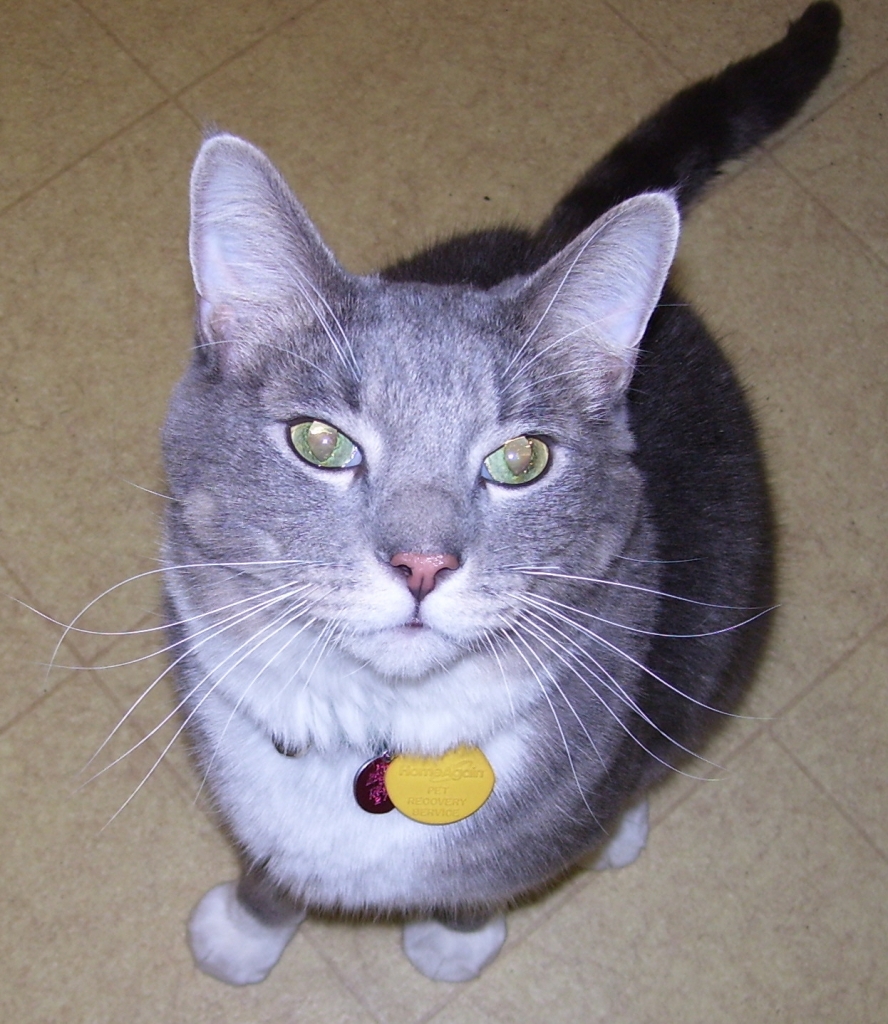 Big Ol' Roger:
Big Ol' Roger is also one of our clinic cats. He is our official clinic "greeter". Roger loves to meet all of the kitties who come to see us, if he is awake. Napping is his favorite activity, although he also loves to eat!